Zeus was born on 3th of August in kennel Fensholt. Zeus is named after the ancient Greek god Zeus in Bernini's fountain of Four Rivers in Piazza Navona, Rome or  dei Quattro Fiumi in Italian. Zeus is the sky and thunder god in ancient Greek religion, who rules as king of the gods of Mount Olympus. 
Zeus is from a litter of 10 puppies. His parents are PL CH MAESTRO Jak z Obrazka and NELLIE vom Colmberg Wäldchen. Both parents healthy and beautiful. Zeus' siblings live in Denmark and UK.
Zeus is a tall, strong and masculine male. He is robustly built with strong limbs and a compact body. He has a beautiful, masculine and well-shaped head. He is loving and clever.
Zeus lives with Torill in Funen, Denmark, and is the King of the Castle.
Zeus participates in dog shows in Denmark.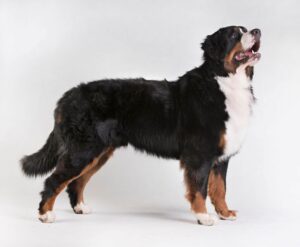 PL CH MAESTRO Jak z Obrazka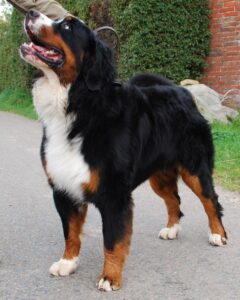 NELLIE vom Colmberg Wäldchen