Madame was born 17th of January 2013. She is named after Madame de Pompadour, who was Louis XV of France's most famous mistresses and had great political influence at the court. Madame de Pompadour was the perfect lady of the world and her goal was to play a key role in the history.
Madame is our third dog from Kraina Zeusa and stays with us as part of our breeding cooperation with Kennel Kraina Zeusa.
Madame is daughter of OPUS TO MARGARITA NIGRA iz Bolshogo Doma and GRZECHU Warta Duch Wrzosowisk. She is from a litter of 11 stunning puppies from Kraina Zeusa's M-litter. Her siblings live round the world and are very successful.
She is a very graceful girl. She is well-built with strong limbs and a compact body. She has a beautiful and well-shaped head. She is smart, happy, playful and very loving.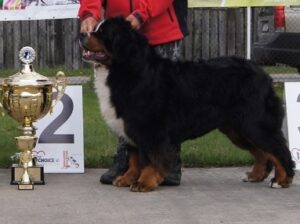 OPUS TO MARGARITA NIGRA iz Bolshogo Doma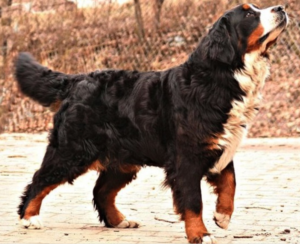 GRZECHU Warta Duch Wrzosowisk
Madame is retiring from Rally O (obedience training) and as therapy dog at LÆSEHUNDE. LÆSEHUNDE is where a therapy dog helps children with reading disabilities to gain or regain the joy of reading.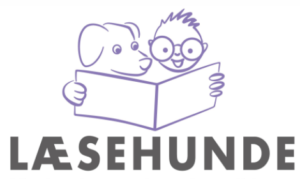 Madame lives with her grandmama, Bodil and her partner-in-crime, Pandora.